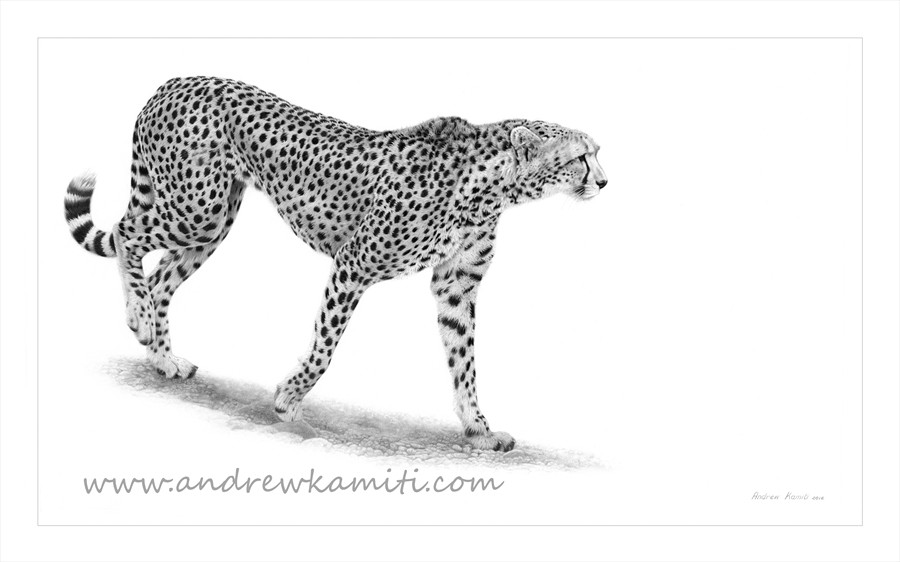 Imani is the Swahili word for faith and the cheetah Imani is the daughter of Amani. Amani means peace in Swahili. I was privileged to spend several hours in the Mara observing Imani with her three cute little cubs.
In this drawing I wanted to capture Imani's graceful nature, her elegance and beauty.
Prints available in two sizes.
Standard size: 10 x 17.5 inches
Unframed: Kshs 10,000/-  (US$100)
Framed: Kshs 15,000/-
Large size: 22 x 40 inches 
Unframed: Kshs 55,000/- (US$550) 
Framed: Kshs 70,000/-
Original sold