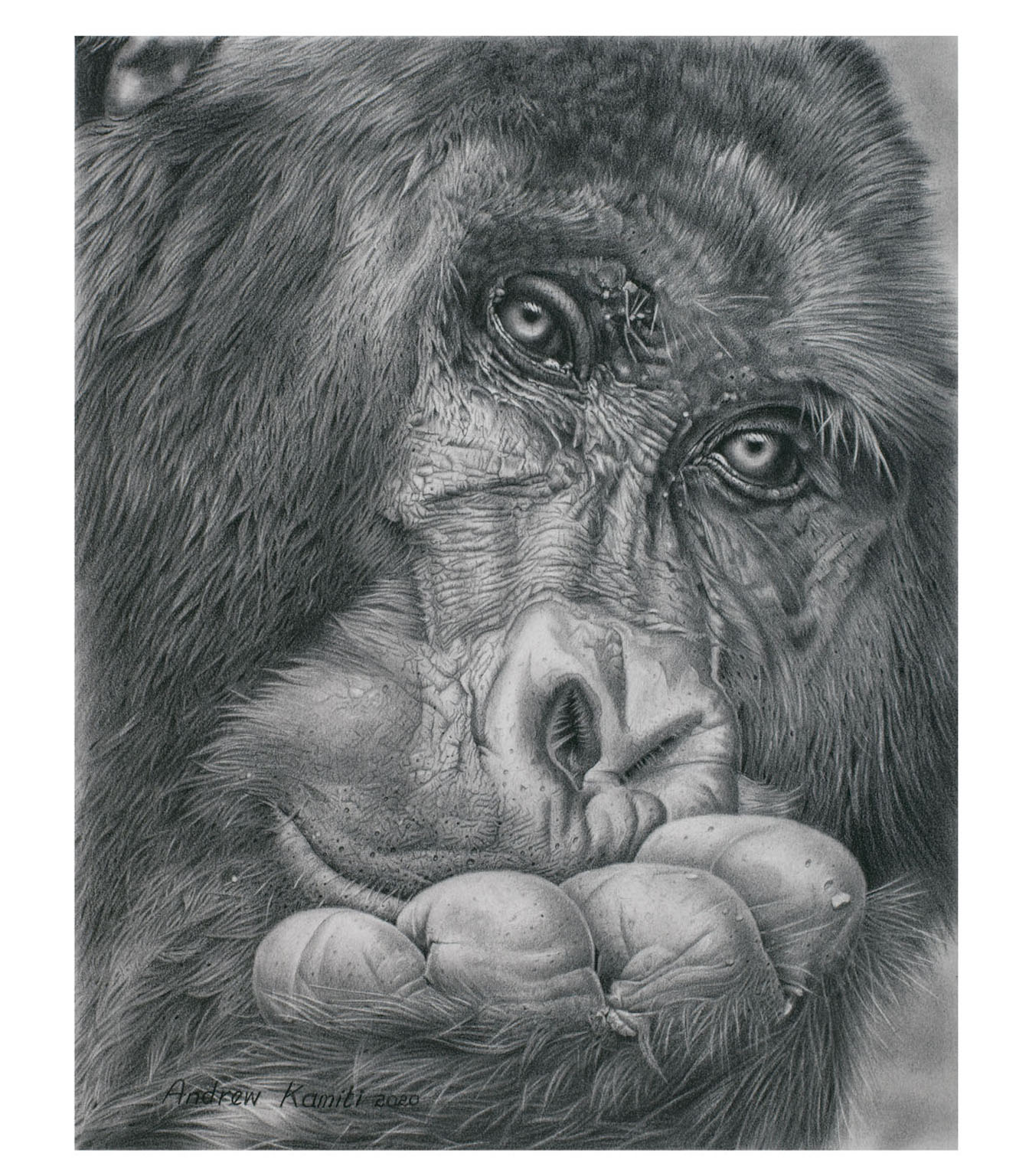 Looking into his eyes one wonders what he could be thinking – Maybe contemplating his future?
With only 1063 Mountain Gorillas left in the wild and shared by Rwanda, Uganda and the DRC, the situation seems to be dire, but conservation efforts over the years have seen the population stabilising and indeed a steady growth is been witnessed thus offering hope to these amazing creatures.
This Silverback belongs to the Mubera family found in Buhoma sector, Bwindi forest, South West Uganda.
Size of print: 12.5 x 10 inches
Unframed: Kshs 8,000/- (US$80)
Framed: Kshs 12,500/-
Original available