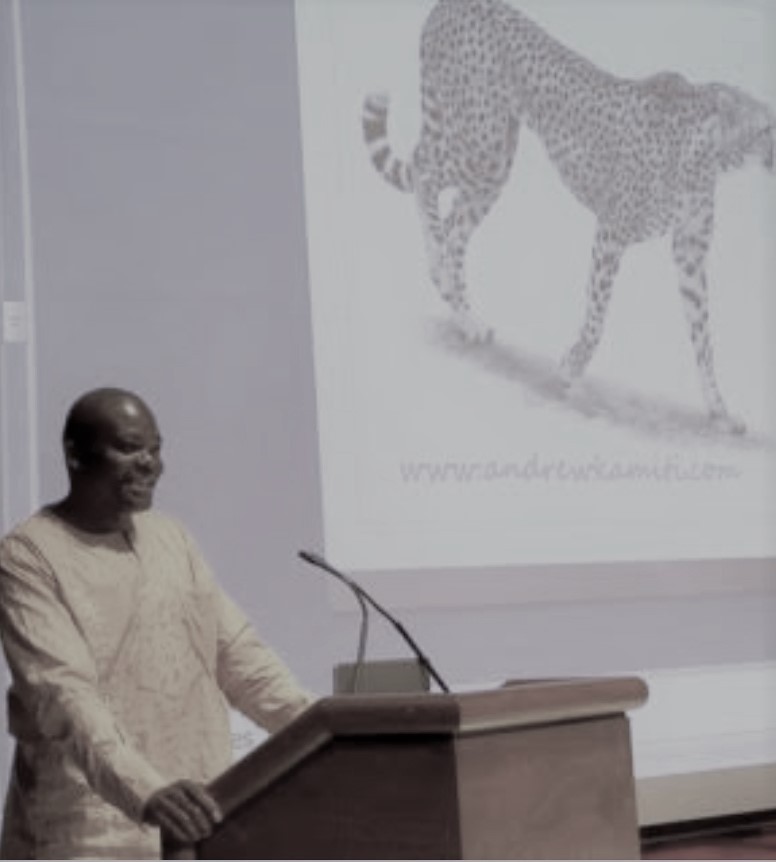 Andrew is a self taught artist, based in Nairobi, Kenya. He formally trained as a Mechanical engineer, but after only one year of practice he resigned and chose to answer his calling to become a full time artist.
Andrew travels extensively all over Kenya for inspiration for much of the work he produces.
His earlier years as an artist were spent honing his skills in watercolours, documenting birds, plants and insects in a realistic style that sought to capture the subject accurately and realistically.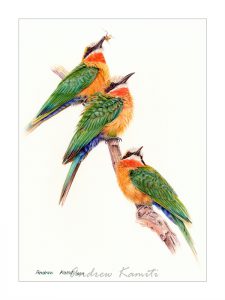 Feeling the need to diversify and incorporate more of Kenya's fauna – he ventured into the world of graphite pencils with which he attempts to portray wildlife in its natural state.
Andrew has exhibited widely and his  work is held in several private collections across the world.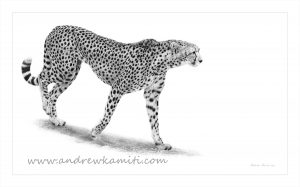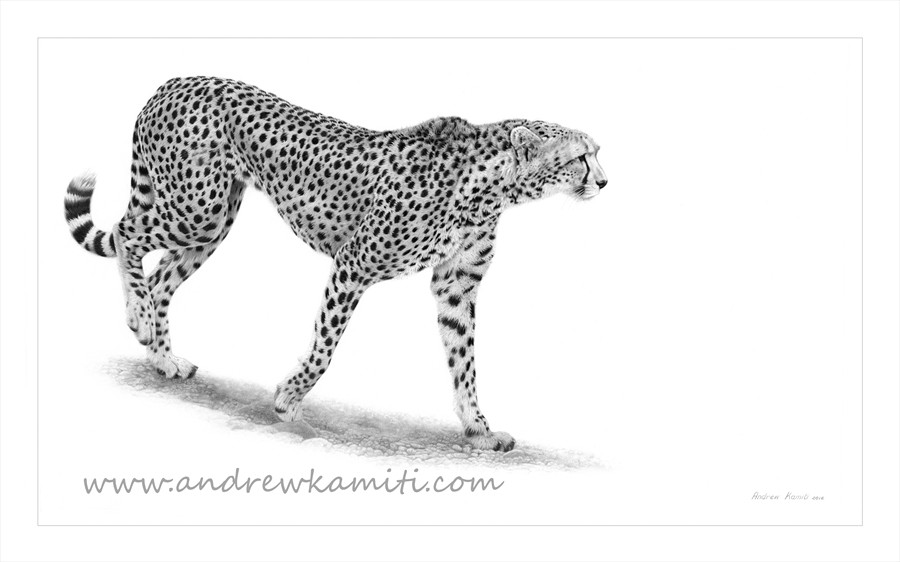 Email : andrew@andrewkamiti.com